Simon Menard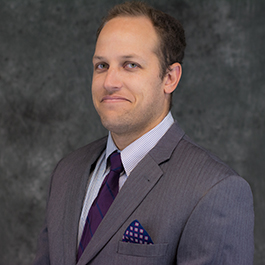 Simon T. Menard was born and raised in San Diego, California. Mr. Menard attended the University of San Diego, where he played lacrosse, and received a B.A. in Anthropology in 2013. Mr. Menard graduated from Tulane University Law School in New Orleans in 2016.
During law school, Mr. Menard was an avid participant in Moot Court, including serving as the Chair of Trial Teams for Tulane University for the 2015-2016 year. In addition, Mr. Menard was a student-attorney with the Tulane University Law School Domestic Violence Clinic, where he advocated for victims of domestic violence with New Orleans courts. In addition, Mr. Menard focused his studies on maritime law, and graduated with a Certificate of Specialization in Admiralty and Maritime Law.
During the summer of 2015, Mr. Menard pursued a lifelong passion of representing criminal defendants while working at the San Diego Public Defender's Office as a Certified Clerk. Mr. Menard took his passion for helping people and switched to civil litigation when he joined the Bohm Law Group in 2016.
Outside of the law, Mr. Menard enjoys the outdoors, lacrosse, powerlifting, his dogs, and the New York Yankees.