Erika Gaspar, Esq.
Of Counsel
MAILING ADDRESS:
Law Office of Erika M. Gaspar 
2121 Natomas Crossing Drive, Suite 200-399 
Sacramento, California 95834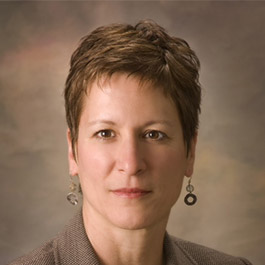 Ms. Gaspar, daughter of a member of the U.S. Air Force and one of six children spent much of her early childhood on military bases before eventually settling in Sacramento, California. She earned her Bachelor's Degree in International Studies from Earlham College in Richmond, Indiana and Master's Degree in Comparative Politics from University of Maryland. Ms. Gaspar was the recipient of a Language Grant from the Goethe Institute and took the opportunity to advance her studies in Goettingen and Regensburg, Germany. She also participated in a summer program in England and The Netherlands comparing the criminal judicial systems in those countries with that of the United States.
Ms. Gaspar specializes in employment law and criminal defense. Ms. Gaspar graduated from the American University Washington College of Law in Washington, DC. While in Washington, she interned as a legal assistant in the Appeals Unit and Litigation Division, Montgomery County Attorney's Office in Rockville, Maryland focusing on sexual harassment and disability discrimination cases, and clerked for the Office of General Counsel at the U.S. Small Business Administration.
After moving to Sacramento, Ms. Gaspar worked for the Sacramento County Public Defender's Office before building her career in the private sector. Ms. Gaspar is a member of the California State Bar, Labor and Employment Section and is admitted to practice before the United States District Court for the Eastern District of California. Ms. Gaspar is also a member of the Capital City Trial Lawyers Association (CCTLA) and the California Employment Lawyers Association (CELA).
Ms. Gaspar represents her clients with the same degree of enthusiasm and energy she displays in her personal life. She is an avid runner and has participated in several local triathlons and the California International Marathon. She believes that her association with Mr. Bohm of the Bohm Law Group is one of the significant turns in her career, affording her experience with one of the best up and coming trial attorneys in the Sacramento area.