Bradley Mancuso, Esq.
Vice President
CONTACT:
E-mail: Brad@bohmlaw.com
Toll Free: 866-920-1292
Mobile: 323-868-5943
Facsimile: 916-927-2046
OFFICE:
Woodland Hills
21051 Warner Center Lane, Suite 225
Woodland Hills, California 91367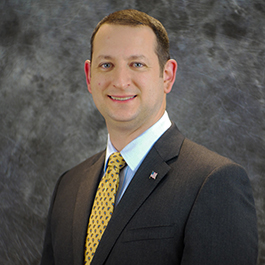 Bradley Mancuso was born and raised in Sacramento, California. Mr. Mancuso earned his Bachelor's degree in Psychology with minors in Biology and Chemistry from Abilene Christian University in Abilene, Texas and his Juris Doctor with a focus on trial practice and employment law from Pepperdine University School of Law in Malibu, California.
During his time in law school, Brad Mancuso served as a member of the Honor Board, Student Mentor Program, and Phi Alpha Delta Law Fraternity; worked as a Research Assistant; and competed in Moot Court and Closing Argument competitions. Mr. Mancuso also served as the Editor in Chief of the Pepperdine Dispute Resolution Law Journal and was the Founder and President of the Pepperdine Labor and Employment Law Association.
Before joining the Bohm Law Group, Bradley Mancuso worked as a Law Clerk for the Law Offices of Cathe L. Caraway-Howard and the Employee Rights Law Group. Mr. Mancuso has also spent over a decade working in various service industries including restaurants and major grocery companies.
Brad Mancuso lives in Southern California with his beautiful wife; is an active member of the University Church of Christ in Malibu, California; and sits on the Board of Directors for the Malibu Adamson House Foundation.
EDUCATION
B.S. Abilene Christian University
J.D. Pepperdine University School of Law
ADMISSIONS
California State Courts
Ninth Circuit Court of Appeals
U.S. District Court, Eastern District of California
U.S. District Court, Northern District of California
U.S. District Court, Central District of California
U.S. District Court, Southern District of California
PROFESSIONAL ASSOCIATIONS
American Bar Association
State Bar of California
California Employment Lawyers Association (CELA)
Consumer Attorneys Association of Los Angeles (CAALA)
Consumer Attorneys of California (CAOC)
Los Angeles County Bar Association (LACBA)
PRESS
http://sanmarinotribune.com/2013/05/30/marilyn-monroe-letter-auctioned/
http://www.c-span.org/video/?320316-1/hearing-whistleblowers-va
Marsh Family Files Suit in Botched ID Case
SaveSave
SaveSave
SaveSave
SaveSave
SaveSave